How To Make Your Home Cat-Friendly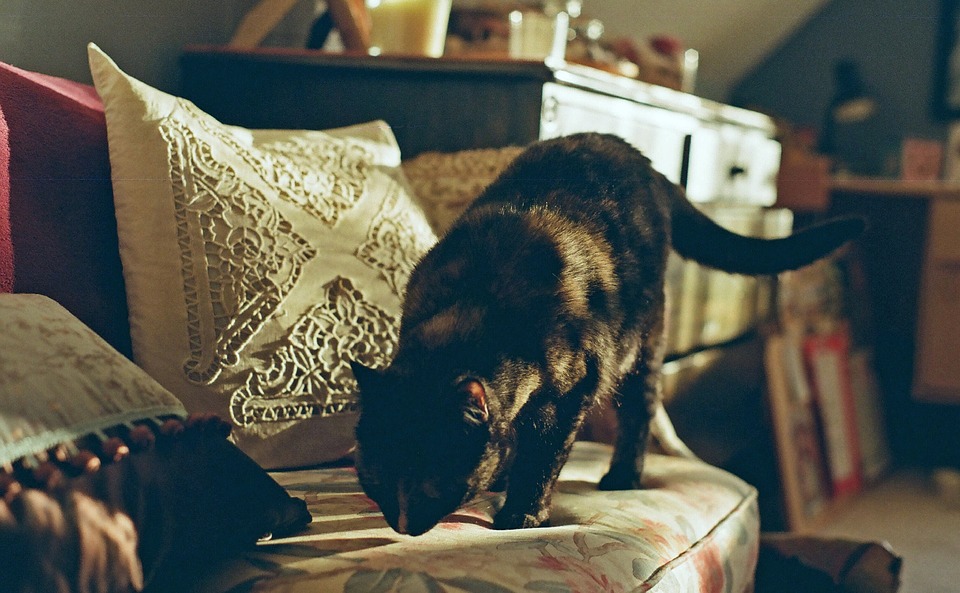 Living with your feline doesn't have to be a nightmare. If you're willing to compromise and adjust your style just a little bit, you can easily create a home that will feel comfortable for both you and your cat. You may already have your kitty pal at home or you're planning to adopt one – in any case, the following home design tips will help you organize your space better, so that you won't have to stress out over your cat's behavior. Similarly, your cat won't feel irritated and tense, which will all lead to a relaxed and friendly atmosphere in your home.
Get rid of clutter
Cats simply love to knock things down and in that respect, it might be best to get rid of any decorative bits and pieces that are easy to break. In general, a modern home layout advocate fewer accessories for a more productive home. If you really want to display some of your figurines or other trinkets, you can always get a glass showcase that your cat won't be able to get into. Also, focus more on wall décor than cluttered surfaces.
Window ledges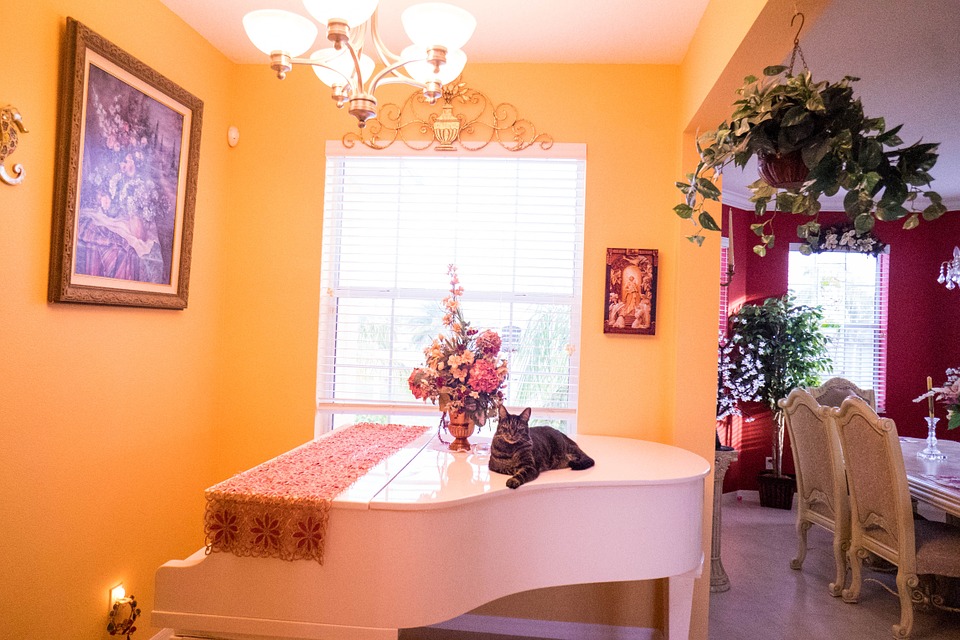 For some interesting reason, all cats absolutely enjoy spending time sitting or lounging on the window ledge, looking through the window. They might bask in the sun or judge the neighbors, who knows? In any case, for most felines, this is a special corner that should be adjusted for their private use. So, make sure to keep the windows locked when your cat is inside. Also, the window ledge should be clutter-free. You can add a decorative pillow for your kitty if it matches your style. In case you don't have a window ledge, you can easily install a shelf perch that will serve this purpose.
Lots of shelves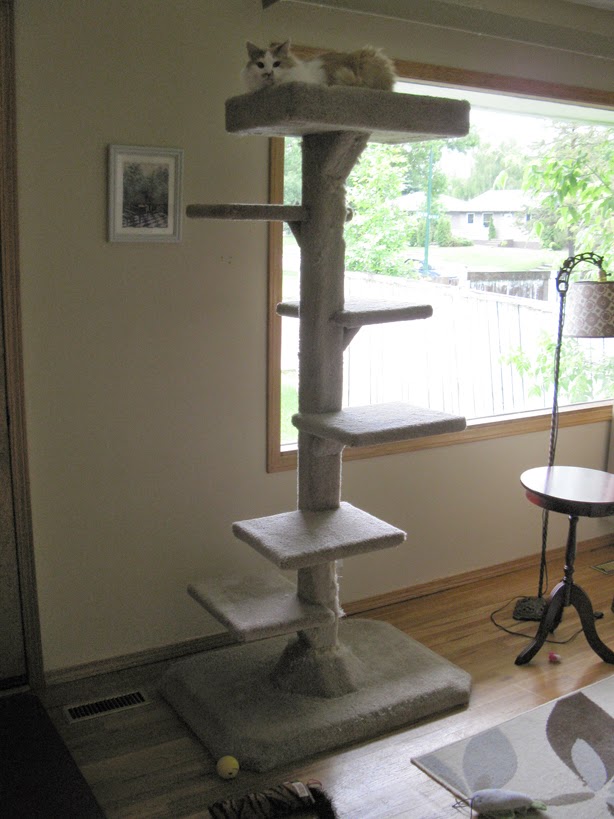 Continuing with the subject of shelves, all cat owners know just how much cats love to climb. Apart from their special climbing wall in their designated kitty corner, you can provide quick exits and surfaces to jump by installing wall shelves around the room. This doesn't have to look misplaced or strange. You can easily get specific materials and shapes to work beautifully with your interior. You don't need to cover your walls with them either. Just remember to keep the shelves empty.
Kitty area
Your cat should always have a special corner in your home that's specifically designed for its use. So, cat climbers, scratching posts, litter box, favorite cat accessories from Net to Pet, food and water bowls should all be placed here for your cat's enjoyment. You might think that all these things can spoil the look and design of your home, but think again! There are actually many pet-related products that are fashionably designed to match different interiors, so that they all look like a part of the general design.
Lock when you have to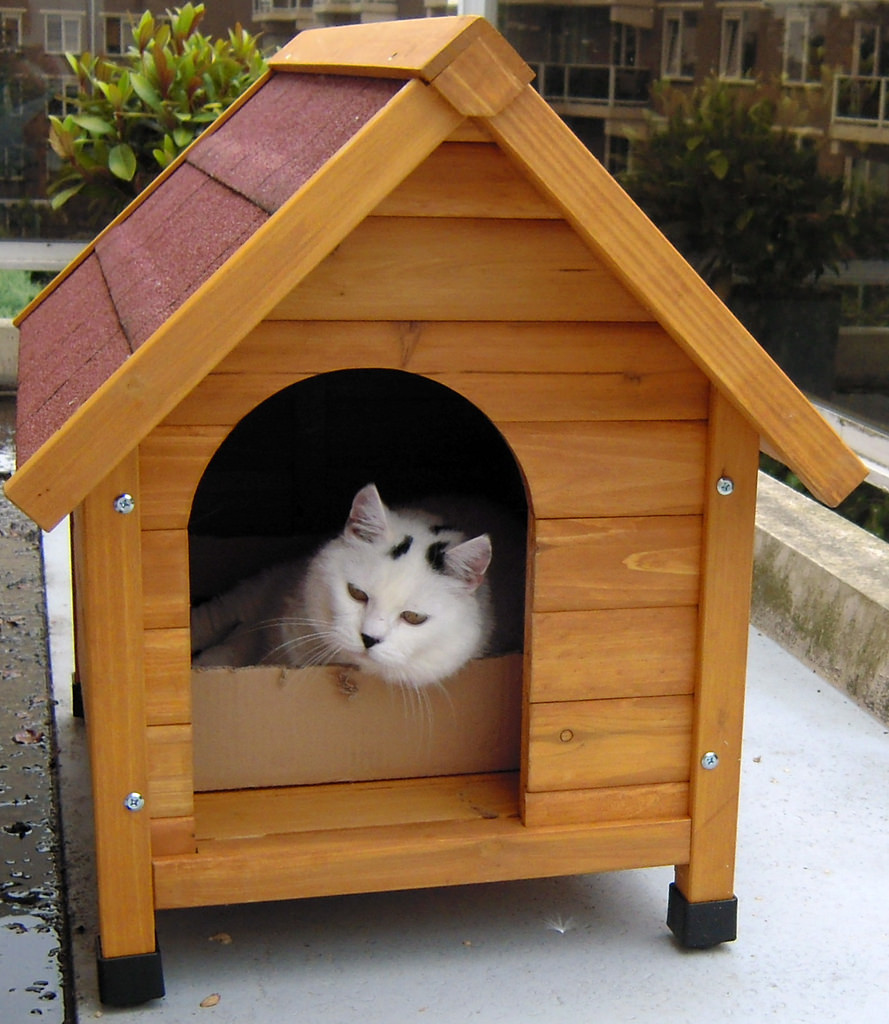 Sometimes, not even the most elaborate home design will be enough for your cat. This is the time when you should definitely say no. So, if your kitty has a tendency to slip into closets and cabinets where you definitely don't want it to be, don't be reluctant to use childproof locks on the doors and even drawers. But, if you notice that it's something comfy that they look for in these places, try to replace said comfort with cushions and other bits that are similar and meant to be used by your kitty.
How much you have to compromise will depend on your cat's personality. All in all, your domestic cat needs to have some space to run around and jump. That's why your best option is to invest in cat products as well as organize your rooms in a way that both you and your cat can enjoy.
The following two tabs change content below.
Akshay Sharma
Hi! I'm Akshay Sharma. I'm a blogger at Imagination Waffle. I love to read and write about Fitness, Health & Lifestyle topics.
Latest posts by Akshay Sharma (see all)