Let Your Mind Whirl with These Questions Before You Commence Home Remodeling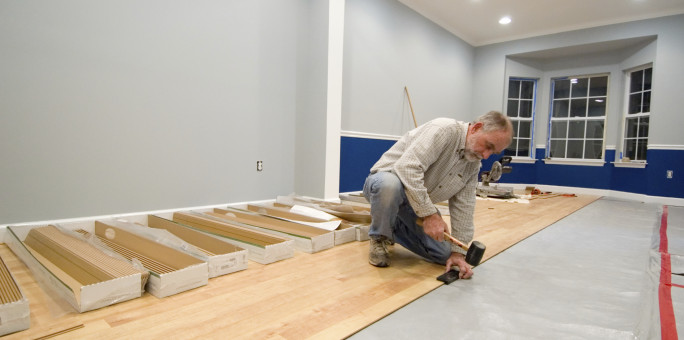 When it comes to home remodeling, the kitchen is the first and foremost space to start with. If you sit and think on the space that is used most of the time in daily home routine, your mind will certainly come up with kitchen and bathroom. Kitchen and bathrooms are the most-used space of a home and since both are constructed with similar drainage setting and design profile. So you need to consider kitchen and bathroom remodeling as a single remodeling task when planning out home remodeling. But where to start from when it comes to remodeling or upgrading kitchen and bathroom? Most of the kitchen and bathroom upgrade goes into cabinet hardware and vanity upgrading and you will also agree with the fact. Irrespective of the elements you are thinking to update in your home, you must abide by some rules when remodeling your home, especially your kitchen and bathroom.
In order to keep you on the right lines with your home remodeling project, we are putting some points for your assistance. The following points are actually comprised of some question that you need to ask yourself before you commence your home renovation project.
Have You Set the Time Line and Budget of Your Renovation Project?
In most cases, the answer to the above question is 'no' as being a homeowner, you are probably not too wily to calculate the cost and timeline of your project. But a hard-nosed approach can come handy in the course of your home renovation project. Partner with a home renovation planner or contractor and seek his advice on the home makeover assignments. He is skilled enough to calculate the time required for overall home upgrade, be it fixing kitchen cabinet doors or be it replacing bathroom vanities. A kitchen renovation & bathroom renovation contractor can figure out the overall cost and timeline of the project.
Do You have Kitchen and Bathroom Under Your Keen Focus?
When working on your home renovation plan, all elements and spaces in your home are required to be given equal focus, whether it's a living room, bedroom or outdoor space. But among all the spaces in your home, kitchen and bathrooms are the most significant. Being more disruptive than other home spaces, bathroom and kitchen demand a bit more attention than other elements of your home in the course of home remodeling. From custom kitchen cabinets to kitchen and bathroom hardware, the two most functional spaces of a home have so many settings and arrangements to care about when giving them a makeover. We recommend keeping kitchen and bathroom under your keen focus in the course of the home renovation.
Have You Planned Renovation things Early?
Planning is the crux of every undertaking of everyone's life and home renovation project is not a different deal either. We recommend you start planning as early as possible if you are thinking of giving your home a new look, especially when you have your kitchen and bathroom makeover plan on priority. From commencing cabinet refacing to replacing cabinet doors and setting other fixtures to a hardware upgrade, there are bundles of elements in a home to be thoughtful about.
Let the above question set your mind a bit in a spin before you plan out your home renovation project. It will help you roll up your sleeves for the makeover you are giving your eyeteeth for.
The following two tabs change content below.
Akshay Sharma
Hi! I'm Akshay Sharma. I'm a blogger at Imagination Waffle. I love to read and write about Fitness, Health & Lifestyle topics.
Latest posts by Akshay Sharma (see all)