Let the Scientist in Your Child Grow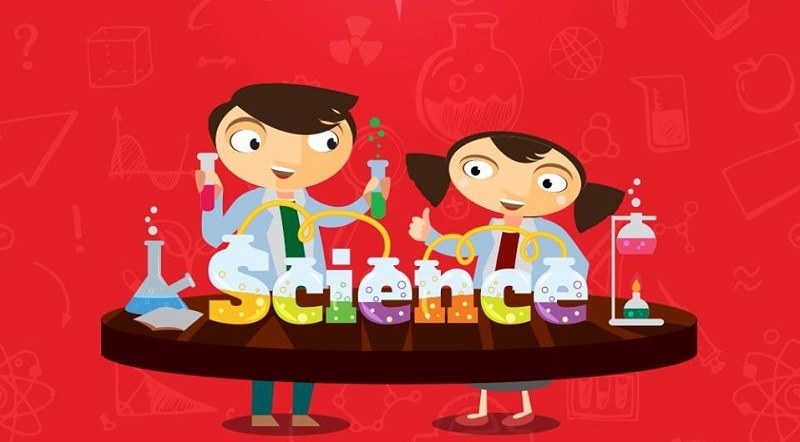 Toys play an essential role in every child's psychological and physical growth. When children study in a classroom, they are not exposed to practical learning. It is more of rote learning of concepts. When a child is exposed to toys from which they can benefit and learn something new that is educational, it helps in boosting the growth of a child by a great deal. Many educational toys and activities can help boost a child's mental development and help in improving the skills that are needed for their growth. This helps develop intellectual and critical thinking, problem-solving and improves eye-hand coordination as well.
Science kits
These kits include those activities or subscription boxes that focus on science-related curriculum and concepts to build an early base for children. These contain many tools that are required to carry experiments. They have well guided, easy to follow instructions and manuals to carry out safe experiments.
These kits should be implemented along with classroom learning, it helps in understanding concepts experimentally. It helps in absorbing concepts more easily which makes learning fun and effective.
Subjects like chemistry, physics, math, botany, biology are all quite fascinating and complex at the same time, which are covered in science kits. You can subscribe to these kits on a monthly basis, which means every month, these kits will be delivered at your doorstep. Highly conceptual, these kits come with various exciting activities.
Chemistry science kits, the best kit where a child can have their lab set up at home, where they can handle pieces of equipment that come along with this. Well instructed, your child can carry experiments without any supervision. You might require some products which will are easily available at home like baking powder.
A beginner's guide to the use of the microscope, it includes a high-quality magnifying glass through which you can observe tiny little organisms. These kits also include various specimens that you can observe. These kits help in developing knowledge about various organisms and their biology. It's quite entertaining which reduces your child's boredom as well. Then there many kits which can teach your child about various body parts and organs. Here you can learn positions of organs and biology of your own body. All such kits that teach about the biology of the human body, animals, and plants come under biology kits.
Robotics kits are the most influential kit where a child learns to make robots from scratch. It is a well-equipped kit that gives a fun introduction to engineering, science, and electronics. It contains manuals and easy to follow instructions. These kits support and strengthen the creativity skills of a child.
Botany theme-based kits focus on learning about plants and their habitat. Children can conduct their research by planting the seed, observing them and watching a plant grow in front of them.
Another type of kit that teaches a child about electronics in a fun and interesting way is a Circuit-based kit, which improves hand skills. It helps the child to have practical knowledge about electronics and how joining simple circuits can create something interesting like music or lights. To understand basic mechanisms like the working of a windmill is where physics themed kits are quite helpful. They give a simple and fun introduction to the working mechanism to a child. A child learns to assemble gears on working machines, which they can use to control speed.
Focussing on subjects like science, technology, engineering and maths, these kits are known as STEM kits. They help a child develop creativity and essential skills like teamwork, experimentation, and help in developing diverse thinking, innovations and teaches problem-solving.
When we combine STEM kits along with school teaching, it can prove wonders. It makes the learning of these subjects more effective and beneficial. They encourage a child to be curious and learn these complex concepts in a fun way. There are many subscription kits that you can buy on a monthly, quarterly or on a yearly basis. Children usually dread learning these subjects since there is a lack of understanding of these complex concepts. This is where STEM kits make them easy and fun for them.
Kitchen science kits are another fun type of kit that helps children learn to grow or make something out of things available in your kitchen.
Like a child learns to make cheese or chocolates. To make a strong base at a very early age, many kits give a strong and interesting Introduction to engineering. Here, a child can engage in many activities that focus on experimentation and using innovative ideas to build new things. It generates interest and curiosity to explore and build.
Science kits are very useful for developing skills and knowledge in a child. These kits, when combined with school curriculum, can become quite effective in learning these concepts. When engaging in experimentation, a child learns the value of failure as well. Boosting creativity, collaboration and critical thinking, this kit is a perfect gift for your child.
The following two tabs change content below.
Akshay Sharma
Hi! I'm Akshay Sharma. I'm a blogger at Imagination Waffle. I love to read and write about Fitness, Health & Lifestyle topics.
Latest posts by Akshay Sharma (see all)