The Latest Trends in Business Promotion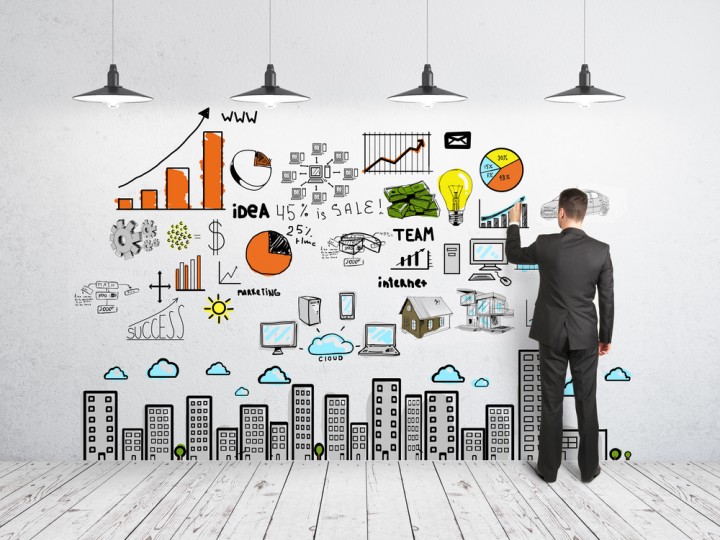 If you want to increase the size of your business, you need to market it. In many cases, your marketing strategy will include some form of promotion. Within that category, promotional products may just give you the largest ROI and for a good reason.
84% of people who receive a promotional item will remember that business on a future occasion.
3 in 5 people will keep a promotional product for as many as two years.
80% of people that receive a promotional item will keep it as opposed to throwing it away.
With the following tactics and trends, you can rest assured that customers will be likely to keep your promotional products over others.
Play with Shapes
People are used to a particular pattern of promotional items: business cards, postcards, pens, maybe the occasional magnet. Want to stand out? Offer a twist on a traditional item. The easiest option is to print and send a promotional business card in a non-standard shape. Square business cards are just different enough to catch the attention of a customer or prospect. Better, they're still simple enough to combine with a variety of other promotional tactics like digital downloads and offers.
Digital Content is Valuable
Just because you can't touch it, doesn't discount the value of providing digital content. What kind of digital product could your business offer? Consider a short video course on how to use your product or how to develop skills in your product's niche. You could even offer a free bonus to your existing customers. In many cases, the easiest way to add a digital offering is a code or an app extension provided your company already has an app.
If offering just digital merchandise doesn't suit your needs, consider combining this trend with another. For example, square business postcards or even branded bags can be emblazoned with a QR code, exclusive offer code, or short URL.
Personalization Means More than "Branded"
Having the name of your promotional item's intended recipient on the product will make it harder for them to get rid of it. Items with personalization (in addition to branding) will create a strong, positive response from your customers. People like hearing and seeing their names. It makes their brain light up. People pay attention when they are addressed by their name rather than a general title.
Personalized items, be they pens or postcards, take advantage of the latest research into human psychology. Just using a customer's name can increase their perception not only of your company and its promotional product but your brand's overall customer service. However, if you choose to follow this trend, make sure what you know about your intended recipients is correct. Nothing is worse than having a name misspelled.
Choose Relevant Promotional Items with High Perceived Value
Cheap products tend to make a prospect or even current customer feel like your brand doesn't appreciate their business. That doesn't mean you have to give out a premium item or spend $50+ per customer. What it does mean is that if you send promotional postcards, choose better cardstock and an attractive design. If you give out pens, make sure they are a useful and long lasting pen.
If you want to take this a step further, identify an item that your intended customers would be thrilled to have. What sort of accessories complement the lifestyle your ideal customer leads? Is there any way you could give them a scaled-down version of your own product so they could get a sample of what your business has to offer? Creating a promotional product of your own and having it customized may seem a little extreme, but it can significantly increase a prospect's perception of your company. Further, going the custom product route might be a lot more affordable than you think.
T-Shirts, T-Shirts, T-Shirts
Getting your employees to wear promotional gear outside of the office can be a challenge- especially if all you provide them with are "business casual" polo shirts. The key to having your employees proudly displaying "promotional" work apparel is to give out something that's good quality, stylish and comfortable. Find something that reflects the culture your brand represents.
Don't just stick your company name on a shirt. Not only does this make your employees want to dump it in a charity bin, but it also won't draw interest from potential customers. Ask your employees what kind of apparel would impress them. Get them involved. Hold a design contest. The more they are invested in what they receive, the greater the chance they will not only wear it but want to show it off.
Final Thought
Promoting a product or idea is a feel good experience. It's a true form of expression. Think outside the box with square business cards. Go the extra mile in choosing a promotional product that will get used, that has meaning. Don't just purchase items for the sake of it, make your idea worth it.
The following two tabs change content below.
Akshay Sharma
Hi! I'm Akshay Sharma. I'm a blogger at Imagination Waffle. I love to read and write about Fitness, Health & Lifestyle topics.
Latest posts by Akshay Sharma (see all)