Introducing Trendy Large Glass Windows in Homes & Offices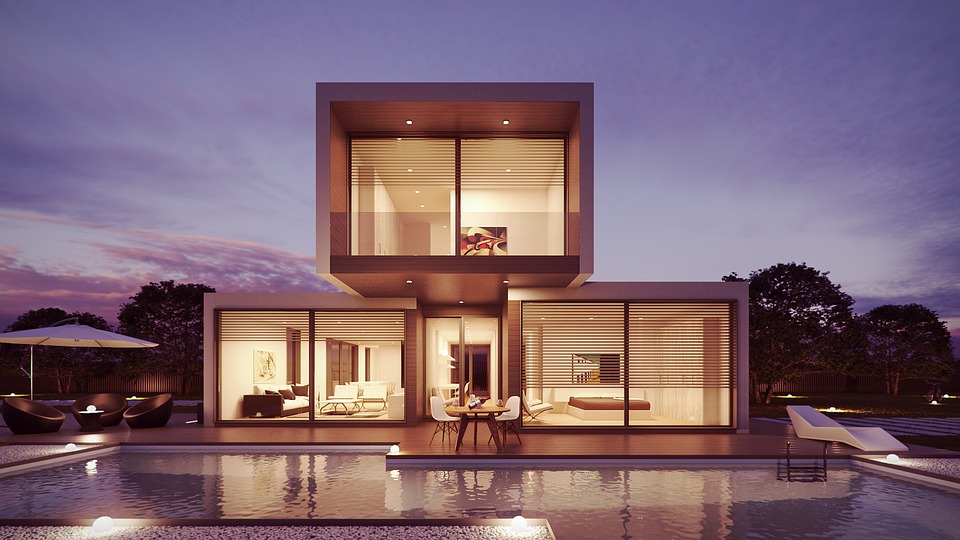 Are you searching for a way to make your office or home look more spacious and bright? Have you thought about redesigning it? Changing the furniture into a more light-toned one? Yes, the interior design can make all the difference in the world, but it can also cost you a fortune to completely renovate your home or office.
However, no need to worry we have the solution for you. Why not choose to install large and trendy windows? Make no dent in your budget by installing some Acrylic Glass Windows both in your home and office. You are not familiar with Acrylic as a material, we have prepared for you everything you need to know.
Why Choose Acrylic Sheeting for Windows?
I am sure that when you think of windows, you are most likely thinking of the traditional glass ones. However, as the years went by and the tech developed, new improved materials with better characteristics appeared on the market and acrylic is one of them. There are a number of reasons why this particular material has gained popularity over the years, but here are only a few of them.
Durable, Safe, and Strong
One of the main reasons why people choose acrylic sheets over the traditional glass option is because this plastic alternative is stronger for astonishing seventeen times than the glass. In translation, this means that if you do choose to mount these sheets as windows, you can forget about replacing them due to being broken or damaged. Furthermore, the safety and security of your loved ones will be at a much higher level because it takes quite the force to break these windows. Therefore, you are protected from potential burgles and intruders that might want to harm you.
Cost Savings
Another great thing that we`ve already previously mentioned is that the purchase and installation of Plexiglass sheeting won`t make a dent in your budget. It is a much more affordable material due to its less energy consuming manufacturing process. Additionally, it is lighter in weight meaning its transportation and shipping is also more affordable.
Light transmission
This is quite an important thing especially when it comes to using acrylic as a window. You might be surprised to find out that the Plexiglass sheets are more transparent than glass. They allow more than 90% of the light to pass through meaning impeccable clarity, no glare or reflections.
Customizable and ease of use
Lastly, on our list, we must mention that acrylic sheets are much easier to handle, meaning easier to cut, install, and move. This material is almost as easy to handle as wood- you will be able to cut it with the same tools and saws. In addition, it comes in a number of different types, styles, all sorts of top coats, and colors.
Now that you know the advantages of using acrylic sheets it`s time to focus on:
Why Choose Large Windows for your Home or Office?
Nevertheless, if you are just now designing your home/office or if you are searching for a way to improve the one where you are already living/working installing large windows has a number of advantages.
Natural Light
First to mention on our list is the natural light. I think we can all agree that no home or office has more pleasing and warm ambient than the one that is filled with sunshine and sunlight. The sun itself will give you the energy and motivation to go through the work that needs to be done (in your office) or to do the daily chores (in your home). Not only it will boost your energy levels, but it will also boost your mood too. Stunning daylight will stream into the rooms making them appear brighter, and more spacious. Additionally, you can forget about using lamps during daytime; therefore, you will be able to cut down your energy bills and be environmentally friendly.
Closer to Nature
Huge and trendy windows will not only make the interior look and feel more massive, but they will also bring the nature that surrounds your home closer to you. They will literally become the main focal point of the room, and will most likely leave every person that visits your home speechless. Immerse yourself into fully experiencing the nature from up-close by mounting these large windows. Drink your morning coffee while calmly observing your back yard or how about watching the sunrise from behind the mountains?
Passive Solar Heat
With the meticulous placement of large windows not only you will let more light in, into your home but you will also have a passive solar heat. What this means is that during the cold winter months the direct sunlight will warm up your home meaning you will be able to reduce the cost for additional heating.
Irreplaceable Spacious Feel
Once you mount the large windows, you will literally fall in love with the feeling of openness and spaciousness. Imagine replacing a solid wall with a glass one and all the sunlight that comes with it? This can be quite important especially if you are having a slightly smaller home or office.
Indoor/Outdoor Living
If you do choose to install large folding or sliding glass wall, in an instant, you will be available to create a stunning one of a kind living area. This is quite the solution especially for all sorts of decks and porches. You will literally be a slide away from creating this huge living area by expanding or should we say merging it with the deck.
If you are not feeling certain about where to start or if you do need some help regarding what to choose, how to mount it, and what is the most suitable choice for your home, make sure you visit Fab Glass and Mirror`s webpage. They have been in the industry for a couple of years now, and they are here to stay. They will offer you free shipping nationwide, quality and flawless customer support on top of their affordable prices.
Install Large glass windows and be prepared to enjoy all the perks that come with it.
The following two tabs change content below.
Akshay Sharma
Hi! I'm Akshay Sharma. I'm a blogger at Imagination Waffle. I love to read and write about Fitness, Health & Lifestyle topics.
Latest posts by Akshay Sharma (see all)