What To Expect When You Opt For A Custom-Built Home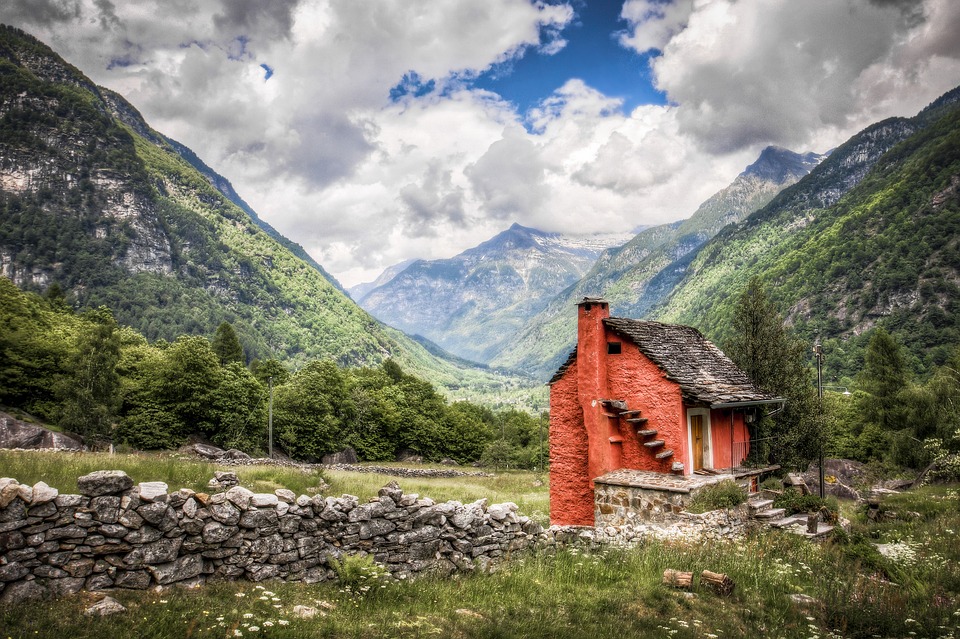 Your home can be an extension of your personality and taste. You can easily do this by putting some thought into the décor you place inside your home. But you can go one step further and have a property that totally embodies your unique individuality and lifestyle inside and out. You can do this by having your own custom luxury home.
Custom-Built Homes
Investing in a custom-built home will give you the power to customize literally every aspect of your new property. From the number of bedrooms, living room and kitchen layout, paint color, and even appliances, you will have the final say on everything.
Even though your hired custom house builder will advise you on some certain choices if you ask for their help, the end product will be something that's completely yours.
Investing in Your Dream Home
Once you decide to have your custom-built house constructed, you can expect the following:
Your involvement
You will have to be involved throughout the entire process. However, you can choose the level of involvement you want to put in.
Before signing the contract, tell your builder how much you want or need to be involved in the design and construction process. The best builders will accommodate homebuyer involvement from start to finish and in all areas: the design, plan, style, color, fixtures choices, etc. Some will even allow you to do some of the actual finish-out.
The bottom line is, once you've chosen to invest in a custom-built home, make sure you have an idea of how much you want to be involved in the process and discuss this with your builder.
A home built to your taste
By working with a seasoned custom-home builder, you will soon have a home built according to your specific design tastes. Along with your builder, you can create a house design that is tailored for you.
This is an advantage that you will certainly appreciate if you have been searching for a home for a long time now but can't seem to find one that suits your style and preference.
In case you have specific tastes or already have a complete (and detailed) picture of your dream house in mind, the easiest and fastest way to own this is to have your custom-home built by professionals.
By going with this option, you ensure that you get a finished product that fits your unique style inside and out.
It will also meet your needs
It can be difficult to find a home that will give you all the things you desire and need: a room that you can turn into an office, a playroom for your kids, a spacious dining room for fabulous dinner parties, etc. Most of the time, to have these rooms, you need to invest in some additional renovation works, which means additional expenses and some inconveniences.
This is a problem you won't have to worry about with a custom-built home. From the get-go, you will have the number of rooms and floors you want or need, the size you require for each room, the furniture and appliances require, etc. Basically, you will have a home that caters to all your needs and preferences.
Longer time frame
One thing you need to consider before choosing this property construction option is that the typical custom home-building process is longer than the process of putting together a production-built home. In general, time frames can range from four months to a year or even more.
As such, before going in, know your patience and comfort level and be sure you communicate this to your builder. Also, make sure you have plans with a timeline for selling or terminating the rental contract on your current home, if you have one, as well as where you might live while waiting for the whole project to be completed.
You pay for exactly what you need and want.
Finally, when you invest in a custom-built home, you should ultimately pay for the home you need and are looking for. It is very unlikely that you will overspend and that you will be shortchanged (unless you are working with dodgy suppliers)
With a custom-built home, you will get the types of spaces you're looking for. You will also have the opportunity to build for the size of your family in the future.
Ultimately, owning your dream home will depend greatly on the builder you choose. If you want to have the perfect custom-built house, choose a company that specializes in such projects and is consistent in providing great results.
AUTHOR BIO
Robert Allam has had an understanding of Trendsetter Homes inside and out since he started with the business as a client over 10 years ago, eventually becoming the Finance and Sales Manager of the company.
The following two tabs change content below.
Akshay Sharma
Hi! I'm Akshay Sharma. I'm a blogger at Imagination Waffle. I love to read and write about Fitness, Health & Lifestyle topics.
Latest posts by Akshay Sharma (see all)