Everything You Need To Know About Hedge Trimming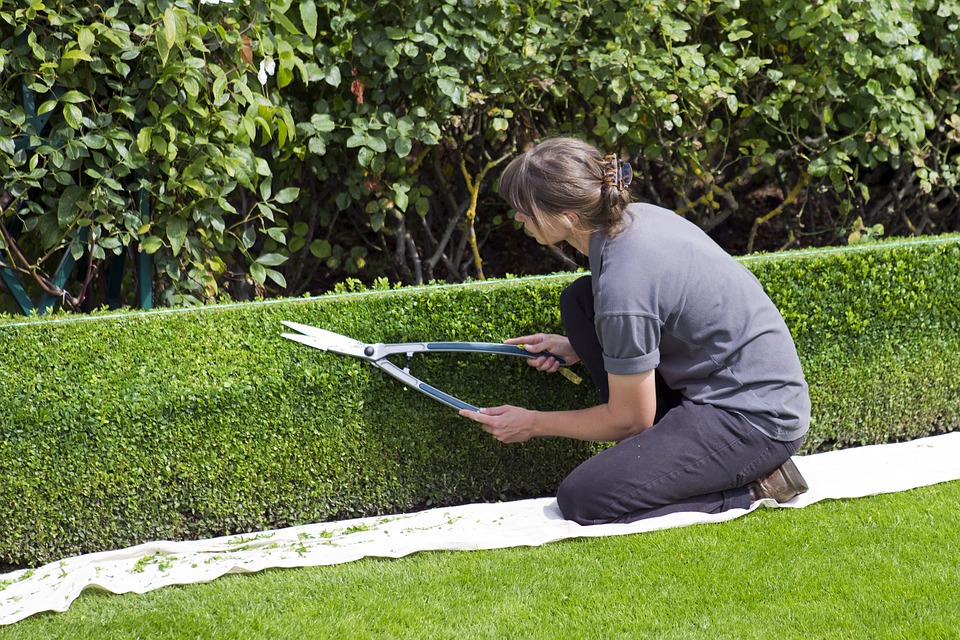 Are your hedges or shrubs getting out of control? Gardening pros emphasise that regular hedge trimming will help your landscape to maintain a tidy appearance. But aside from the aesthetic benefit, there are other reasons for you to have your shrubs and hedges regularly trimmed.
3 Benefits of Hedge Trimming
Eco-Friendly
A well-manicured hedge will create a stunning natural fence. Remember that hedges are more eco-friendly than manufactured fences.
However, hedge maintenance can be laborious and time-consuming. Also, it increases your carbon footprint, especially with the use of traditional garden maintenance equipment.
But if you really want to reduce carbon footprint, consider using lawn mowers and garden equipment fuelled by solar and other renewable sources.
Safety
With the increasing number of cyclones, tropical storms, and thunderstorms affecting Australia, keeping your shrubs and hedges pruned will prevent broken branches from damaging your property.
Well-trimmed shrubbery will reduce the risk of flying debris that can harm you, your family, and passersby.
Furthermore, removing low-hanging tree branches will clear the walkways for traffic. It will also allow the rays of the sun to reach the beds below for the small plants to grow healthy.
Improved Plant Health
Trimming and pruning will improve the health of your shrubs, small trees, and hedges. Removing diseased, dead or dying portions of the plant will stop diseases from affecting the healthy parts.
Additionally, this helps prevent insects from settling into the diseased or dead wood. Moreover, regular trimming and pruning will stimulate the growth of longer stems, bigger flowers, and better fruit.
But hedge trimming and pruning are not as easy as cutting them. Different plants will have different requirements so pruning correctly differs for each plant type. If you do not know when and how to prune, you can do more harm than good. In this case, it is highly recommended that you let garden maintenance professionals do the job for you.
Professional Hedge Trimming Service
The healthiest hedges are those that are properly trimmed and regularly maintained. Medium-sized hedges are trimmed with a hedge trimmer to leave a tidy and neat shape. On the other hand, tall hedges require the use of long-reach hedge trimmers.
When searching for professionals to maintain your hedges, they will ask about the type of hedges you have, along with the variety and sizes. Reputable lawn mowing and garden maintenance pros may also visit your property. This way, they will know what type of equipment is necessary to perform the job.
Seek professional advice if you have new hedges in your yard. Oftentimes, new hedges must be pruned from an early stage to promote good shaping and healthy growth. Depending on the type of hedges you have, these professionals will advise on the amount of pruning they need.
Before starting with the job, professionals will make sure that there are no signs of birds or wildlife nesting. And this is something that homeowners might neglect. But if you let professionals maintain your hedge, shrubs, and small trees, they will assess the plants first before starting the job to make sure that no birds or wildlife are living there.
Most homeowners don't also realize that the best times for trimming shrubs and hedges can differ. You may think that trimming everything at once is a great plan, but this won't benefit your plants.
Rhododendrons and Azaleas, for example, have a four to six-week window of when trimming or pruning is appropriate since they start to set flower buds after that. So if you prune too late, the flowering ability of these plants can be ruined for the coming season. Professionals will inform you of the dos and don'ts to make sure that your plants will grow healthy.
Indeed, there are many reasons for you to use a professional garden trimming and pruning service than trying to do the job on your own. Professionals know exactly when and how to trim.
Also, they can deal with the different hassles of removing clippings. They won't make mistakes that can have a negative impact on the health of your hedge, trees, and shrubs that you would otherwise commit. Remember that understanding the needs of plants comes with plenty of years of hands-on experience and horticultural background. So don't hesitate to hire garden maintenance professionals to keep your hedges, trees, and shrubs in great shape.
The following two tabs change content below.
Akshay Sharma
Hi! I'm Akshay Sharma. I'm a blogger at Imagination Waffle. I love to read and write about Fitness, Health & Lifestyle topics.
Latest posts by Akshay Sharma (see all)