Ensuring Privacy While Traveling Best tips for Safe Travels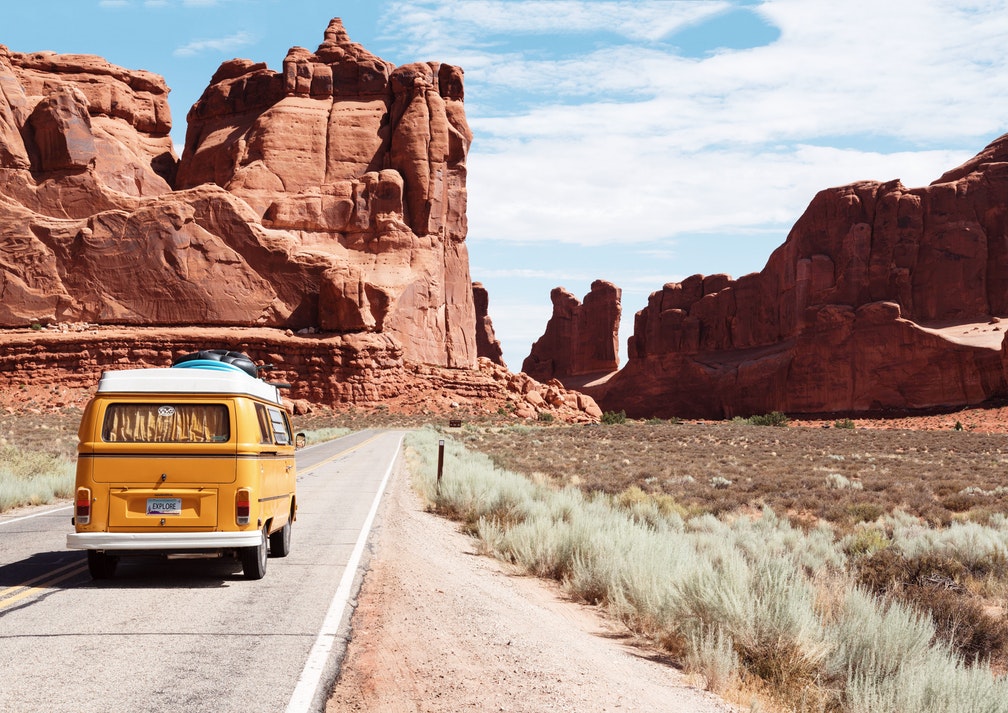 Pack your bags, tie your shoes, and prepare yourself for summer break. June July has started, and people have packed all their handy belongings for a trip abroad and before you leave for it, remember to protect your privacy and belongings at all time because getting lost or losing your online identity and credentials can be a worrisome ordeal.  
Before that happens, it's better to check out the tips mentioned below, so you avoid your privacy being threated by cybercriminals. 
Protect your Device through PINs, Passwords and Encryption
This is a thumb rule that should be religiously followed. Never leave your house to travel without setting a password or passcode on your devices, whether it's your laptop or smartphone. Both devices privacy and security are equally important. 
Having a strong password allows encrypting the device, which makes it hard for cybercriminals or hackers to break. In the event of your Smartphone being misplaced or stolen, the data on it will remain safe no matter what. You can prevent your apps, pictures, and sensitive data from being misused by someone else. Set a pattern or PIN depending on the smartphone you use, which will enhance protection for emails, social media accounts, banking details, and much more. 
Remove Unwanted Apps While Traveling
There have been incidents where multiple users have reported that their mobile phones have been searched while traveling abroad or leaving a foreign state, especially the US. From 2015-2016, digital searches at the border increased to 5%, which is why users need to be very careful when choosing the apps on their devices while traveling. 
Most of the apps require account information to log in which will allow you to delete the app and reinstall and sign in once you are home. If any user has a Password Manager for password tracking and storage, they won't have to worry about their passwords being forgotten. This is a secure method to keep your sensitive passwords safe because you cannot possibly remember all the passwords at once. 
If you can remember all of them then the passwords much be similar to one another that makes it even more alarming. 
Use an Online Security Tool: VPN
While traveling people look for free public WiFi hotspots to share pictures on Facebook, Instagram, and Snapchat. These people connect on unsecured public networks in hotels, cafes, motels, shops, etc. that is a haven for hackers and cybercriminals. Before you know it, your online credentials will be stolen, and you may lose control over your devices. 
People need to start using VPN services that will keep your online activities encrypted so you can stay protected and private. It's advised to look for a premium VPN service that respects your privacy. These VPNs come in all packages and forms where you can protect your online presence as you want, and your travel diary will have a soft corner for a note to VPN tools. 
Keep Sensitive Documents Handy
Yes, it is true we have been there and done that. When your jaw drops and you suddenly realize you have lost your wallet, passport or national identity card; the adrenaline rush and dread inside you take over and your lose calm. This can happen and has happened to everyone at least once. 
It is always better to have some photocopies printed of your legal documents and store them in a secure place or lock them in a safe. These habits need to be quickly adopted if you want to avoid any international incident.
Invest in a burner phone and/or laptop
If you are serious regarding your online presence and the data on your devices, start using low-cost prepaid devices which if lost, does not harm or threaten your security. You can text others, make phone calls, surf the web, and everything else like a standard mobile. This will lower the chances of your data being stolen from you as the cheap device will not have any of it. 
Through these burner devices, no one will be able to contact or trace you unless you have given your number. It is as you keep your cash out of sight or off the streets and your sensitive data protected in a vault. 
These are just minor advice and tips that should be incorporated for sure. Unless you remain off the grid with no contact of the outside world while traveling, you need to do all of the above and enjoy the sunset on the beach or in your hotel suite.
The following two tabs change content below.
Akshay Sharma
Hi! I'm Akshay Sharma. I'm a blogger at Imagination Waffle. I love to read and write about Fitness, Health & Lifestyle topics.
Latest posts by Akshay Sharma (see all)