Checklist Before You Go for Hiring Crane Service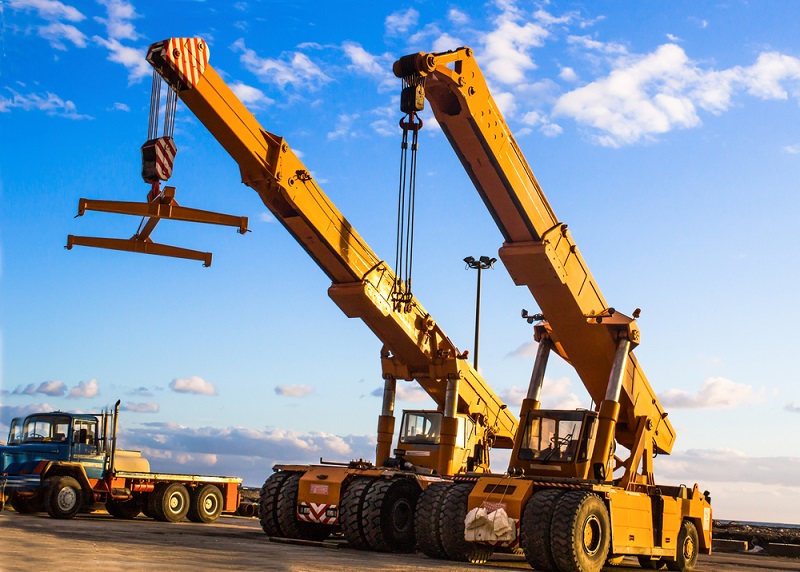 Renting a crane service can be immensely advantageous for your construction project. Renting a crane is considered to be wiser than buying one. Buying a crane only gets justifies when you have enough work to do with it. Using a crane is also very risky and needs an expert's supervision. But there is a way by which the risk can be reduced. You need some cranes for a few months or weeks and after this certain time, you need to arrange a separate area for parking your crane. Apart from that, you need to invest a lot for buying a crane and now you can save this cost by hiring the crane on rent. Crane hire services can provide you with multiple types of cranes at less price and you just need to pay them a fixed charge for this service.
How Would You Choose the Best Carne Service?
You can watch the working process very carefully with all its safety instructions of your nearby crane service.  This becomes effective only when a crane is hired and not bought. There are many factors which should be considered which should be kept in mind before hiring one.
Safety and health: Always check whether the stakeholders in the construction project are safe or not. Cranes mostly carry huge loads and check whether the crane has been rightly maintained and is in a good condition. Similarly, before hiring a crane from a crane service get to know all the details of the crane. You should check the condition of the crane and it is better to hire a new crane for your construction works.

Strategies wisely: One of the common works mostly done with the help of cranes is lifting goods. It is not considered to be a very easy and risk-free task. Mishaps can happen anytime and you need to maintain all safety measurements. Before the commencement of the work, always check whether the ground is stable and appropriate to hold such heavyweights vehicles. In this regard, you can discuss your requirements with reputed crane service and they can suggest you the best cranes according to your needs.

Check the liability insurance: As mentioned earlier, mishaps can happen anytime.  The crane service must provide you with the right insurance policy. Checking the details of the agreement and if you have any doubt then you must ask for the clarification from the crane hire services.

Know the details of the crane: Before hiring one, get to know each and every detail of the crane. To prevent extra expenditure, you can only buy those parts of the crane which are necessary for your specific purpose.

Maintenance: Try to hire a crane from such a crane service whose staff or manufacturer can suggest you with enough maintenance tips. A machine which has become very old can also function for a longer tenure if taken proper care of.

Technology: Before hiring a crane, check whether it is equipped with all the modern technologies. An advanced crane can make your business more profitable. Some of the modern fitted in every crane nowadays are; LCD display screens and safety load indicators.

Check the credentials Check each and every credential of the company from which you are hiring. Most of the companies claim many facilities but not provide these facilities after making the payment. Thus, you check out the company's crane maintenance certificates as well as the cost-benefit analysis.
Hiring cranes can be a tedious task as it requires a lot of planning and strategizing. Always hire a crane from a popular and reputed company. Also, before hiring, if possible check the reviews of the previous customers from websites.

Author Bio: Jessica Curry is a professional writer to share my blogs and ideas about Home improvement, Health, Business and Automotive that will be informative for readers who loves to gain knowledge. ideas. Follow her on social media at Twitter, Google+ and Facebook.
The following two tabs change content below.
Akshay Sharma
Hi! I'm Akshay Sharma. I'm a blogger at Imagination Waffle. I love to read and write about Fitness, Health & Lifestyle topics.
Latest posts by Akshay Sharma (see all)