Business Consulting Services And the Government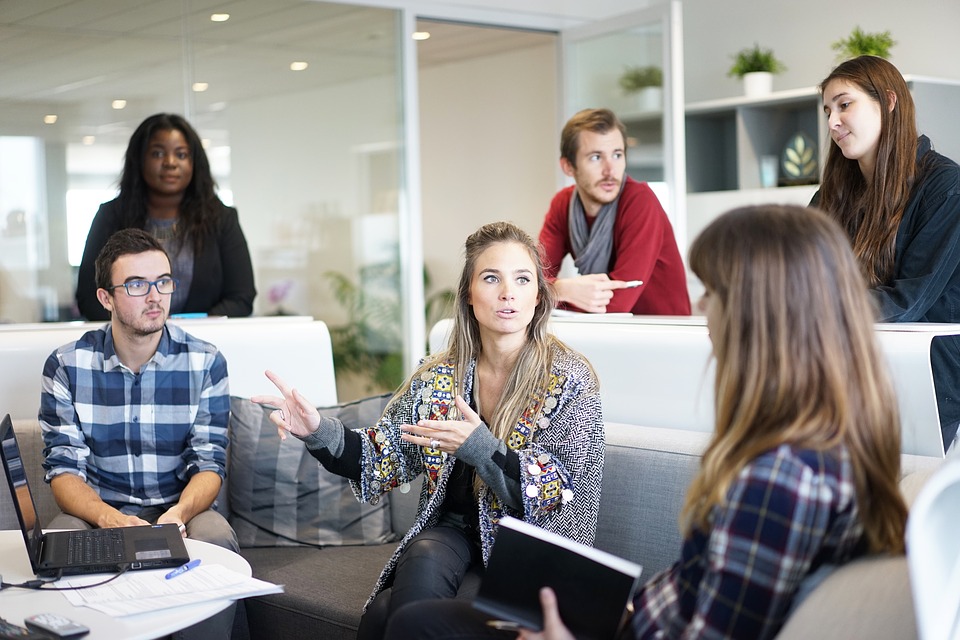 When Narendra Modi-led NDA came to power in 2014, it fared well for the business consulting services providers in India. New initiatives by the government like Digital India, Swachh Bharat Abhiyaan, and Smart Cities, etc., led to the hiring of consultants at various stages.
'Consulting' is a broad term. It refers to the business of giving expert advice to other businesses or organisations in the area of technical, financial or governance matters aimed at improving the performance of the organisations. This is achieved by identification and analysis of the existing problems and by developing and implementing effective measures. Business consulting services encompasses many types. It includes tasks like training of employees and firing staff etc. Business consultants are experts who are hired by any organisation to objectively identify problems and provide solutions. These experts make use of SWOT analysis for learning about the Strengths, Weaknesses, Opportunities, and Threats to the organisation. They ask questions like- Is resource allocation needed for better returns. Should their clients focus on acquiring more customers and increasing the AOV (Average Order Value), or should they focus on retaining existing customers for repeat purchases? These professionals are demanded for their problem-solving acumen and track record.
State governments and the central government of India have taken the help of the consultancies in the past, 2014 was not the first time. But their business in the public sector has been growing rapidly since. Statistics prove that the government's use of consultants has grown in recent years- the turnover of the consultancies has grown by an average of 10% annually in the last five years. The Big Four have been involved in various developmental projects with the central as well as the state governments of India- Ernst and Young is working with the Andhra Pradesh's government, Boston Consulting Group is roped in by the government of Rajasthan, and PwC and EY are working with Madhya Pradesh's government for a World Bank project. McKinsey was consulted for building Amravati, the new capital of Andhra Pradesh.
The consulting industry was estimated to be USD 234 billion in the year 2014. According to the Economic Survey of 2015-16, consulting services business grew as the fastest business in India in the year before. In 2014, there were over 74,000 thousand consulting firms in India. It is a significant industry and the government is becoming one of their important clients. Because governments are also like huge businesses, albeit their final goal is public welfare instead of profit-making. They have massive budgets- the total expenditure for 2019-20 has been estimated at Rupees 27, 84,000 crores or USD 391.53 billion, over 13% more from the last year. They have to cater to a gigantic size of 'customers'-about 1.29 million homes were constructed under the Pradhan Mantri Awas Yojana (PMAY). In modern times, the public sector has grown tremendously to put varied fields under the purview of the government. There are over fifty Ministries in the central government. This is because the government has to look for the various aspects of the well-being of the general public. And this means it must have a large number of skilled personnel and experts who can render these services well. It is obvious, India is in dire need of a massive increase in manpower, but that lacuna lies empty and private sector as per the status quo has been filling this gap to its advantage. Also, if business consulting services are cheaper and more efficient than the existing available resources, it makes sense to resort to them.
The Indian business consulting industry has varied players. There is a wide variety of organisations, including consulting arms of the Indian multinational firms like Infosys, Wipro, and TCS, etc., then there are global strategy firms, technology firms like IBM and Accenture who also offer consulting services, and the big-four accounting firms-Boston Consulting Group, KPMG, Ernst and Young, and Deloitte. Despite being value-conscious, India is willing to involve several consulting firms to address particular concerns, sometimes multiple firms could be working with the same ministry on different facets.
There are some concerns highlighted by public servants about these firms taking sovereign functions of the state like policy-making and planning, and making the governments dependent upon themselves. These firms are also blamed sometimes for siphoning off money from financially weak developing countries. To address these concerns, the government has made NITI Aayog as the nodal agency for ensuring that the consultants engaged by the different Ministries report to it the status of their engagement and avoid conflict of interest. At the same time, it is expected of the governmental agencies at all levels to retain and strengthen the capabilities in-house.
Consultancies in India started in the field of data. Many of them have found a niche in data collection and analysis given the state of performance tracking in a vast and populous country like India. Policymakers, economists and analysts have struggled to gather reliable statistics here. Tata Consultancy Services in 2008 was hired to assist and support the agencies in the passport making procedure. They started 88 new applications centres where private employees collect the biometric data and verify documents before furthering the application. Today, the system is successfully overhauled and there are genuine ways to get your passport made in as less as three days, in case of immediate need.
Author Bio: Sanchita Mittal is a dynamic technophile, writing on all aspects of the technological world. With wide and deep experience of covering all matters related to Technology, App Development Services, Life Style, Cloud and Digital Marketing. She wants to be at the forefront of technology, whether it is already applied in real life or still in the R & D lab.
The following two tabs change content below.
Akshay Sharma
Hi! I'm Akshay Sharma. I'm a blogger at Imagination Waffle. I love to read and write about Fitness, Health & Lifestyle topics.
Latest posts by Akshay Sharma (see all)