Best Navigation Maps for Traveling the Globe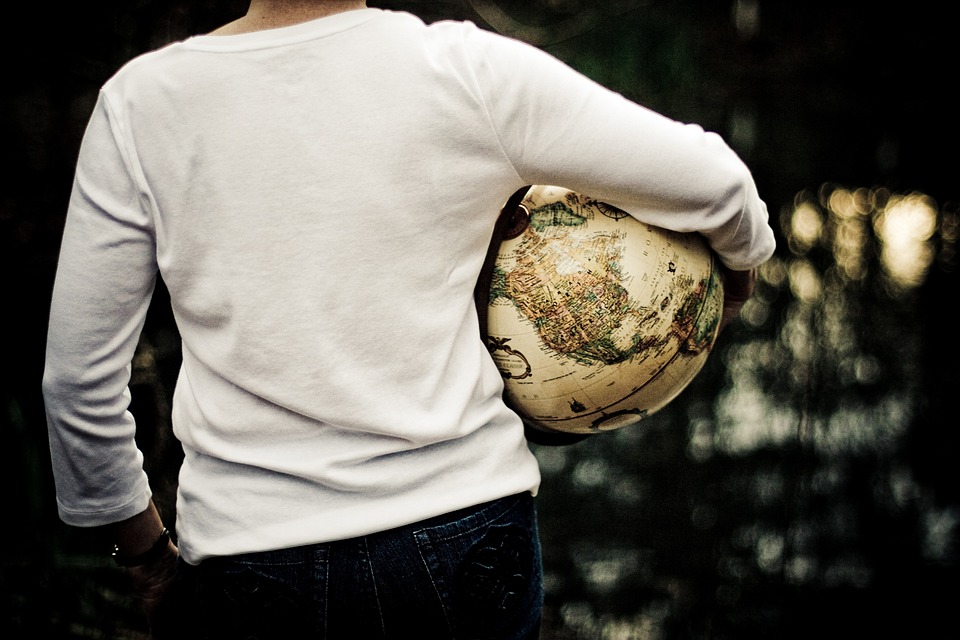 Travel isn't just what people do on vacation anymore. There are several careers which inherently require extensive travel, or sometimes a particular job or project means a person has to be in another state for most of the workweek. With as global as the economy has become, work could be anywhere from extended stays in foreign countries to small road trips.
Everyone always thinks of the big names like New York, Dubai, or Shanghai when it comes to business travel. These are some of the world's busiest hubs, but there are also million dollar deals made in small historic towns and cities that dot the globe.
All navigation apps have the basic GPS that will tell visitors where they are, where the place they want to go is, and the main route to get there. Most travelers need more than basic directions though, especially if they are traveling abroad or somewhere they are unfamiliar with. The best navigation app does more than point the way or make sure the driver has it.
Google Maps
If there's a default navigation app, then Google Maps is it, and for a good reason. Google Maps does almost all things quite well, and even better than that in some instances. The voice activation and interface is great, and the app calculates accurate ETAs using metrics like the user's speed and traffic. One of the more helpful features is the intelligent rerouting, in case the user misses a turn. This is great if a hired rideshare driver is unfamiliar with an area. It also automatically switches its display from day to night. Google Maps also integrates the ratings and reviews for local businesses. Whether someone is looking for a good place to eat, get their car fixed, or find a dentist, Google Maps will make it easier.
All Trails
Navigation apps aren't just for the road. All Trails is essential for anyone who plans to heed the call of the wild and go hiking or camping in their off time. This app contains guides for more than 50,000 trails in North America, including topographical maps and users reviews of trails. All Trails isn't just for the casual park stroller either. It covers backcountry regions as well. Another handy feature is that it allows users to download maps so that they can be accessed when a device doesn't have an internet connection.  The only real drawback is that it only covers trails in North America so that it wouldn't be much use hiking in the Alps.
Waze
In a lot of ways, Waze is the successor of the CB radio. Anyone old enough to remember the 70s, or has watched too many Burt Reynolds movies, knows that the CB radio was how drivers would communicate while rolling down the highway. They would talk about which gas station has the best prices, give anyone a heads up if there was a traffic jam or road work, and even warn other drivers of cops working a speed trap. This is exactly what the Waze app does by being community-based. It's the users that supply this information. Waze isn't as seamless and smooth as Google Maps (despite the fact that Google bought Waze in 2013), but they are accurate. Some users say that the map can be hard to read at times however but it does help when in a traffic kink.
Sygic
This is a paid app that could give sticker shock to those of you used to quality, free services like Google Maps and Waze. The good news is that they offer a free, seven-day trial that it is well worth checking out. Sygic offers much of what Google Maps and Waze offers, along with its own features, rolled up into one package. This includes speed limit integration and lane assist for those confusing interstate splits. It also offers a heads-up display. Another great thing about Sygic is that for a little extra cost, it will cover several international locations, which is handy if users find themselves renting a car and driving someplace where the road signs aren't in the native tongue.
Conclusion
Being away from home on business doesn't mean your off time is spent sitting in an Airbnb suite or hotel room staring at the walls. Travelers are going to want to do something interesting. Even vacationers don't want to stick to only the guided tours and tourist traps. They want to see the real places where the locals are themselves. There is shopping to do and hiking trails to see the natural wonders, or there is painting the town red after a long day. No matter what the plans may be, there is the perfect navigation app you get where you want to go.
The following two tabs change content below.
Akshay Sharma
Hi! I'm Akshay Sharma. I'm a blogger at Imagination Waffle. I love to read and write about Fitness, Health & Lifestyle topics.
Latest posts by Akshay Sharma (see all)