A Complete Guide To Obtain Student Visa 500 For Under 18 Overseas Applicants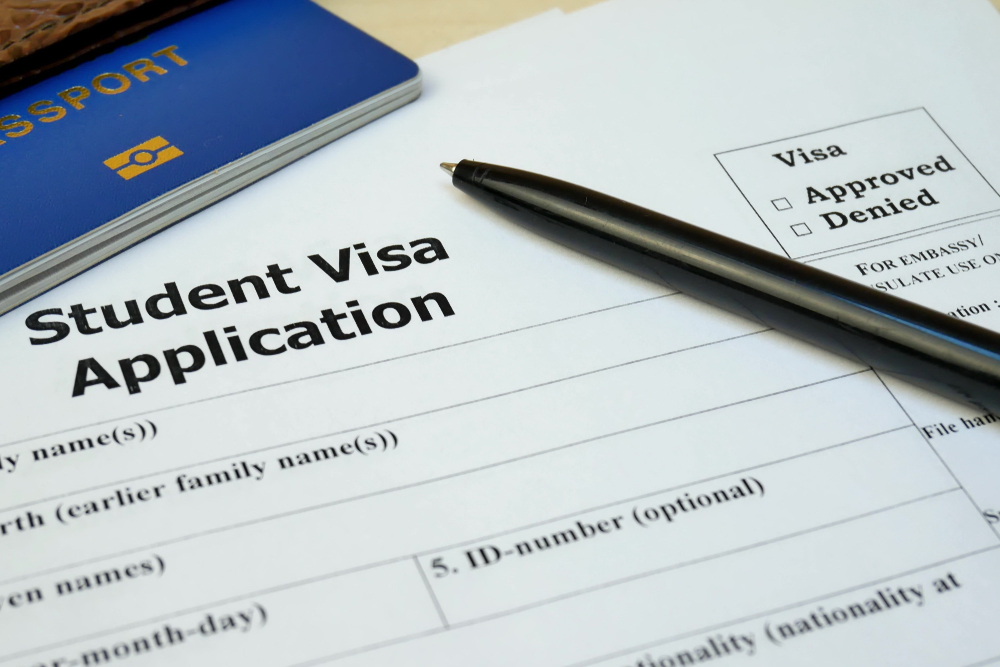 Studying in a country like Australia is a dream come true for every student out there. In spite of this, a student needs to comply with certain requirements to apply for his/her Australian student visa successfully. To apply for the Student Visa Subclass 500 becomes even more challenging when you are less than 18 years. The criteria may vary to some extent. All you need to do is to adhere to the step by step procedure given below.
Choose a legal guardian
If you are an under 18 applicant of the Visa Subclass 500, then you must choose a legal guardian. Your legal guardian can be either of your parents or an acquaintance who is above 21 years. Your guardian will have to stay with you until you stay in Australia or become 18 years of age. So, both you and your guardian should fill out form no. 157N. Apart from this, your guardian also needs to apply for the Student Guardian Visa effectively to accompany you to Australia.
Secure an accommodation
Getting the facility of an accommodation from your academic institution for staying can let you stay alone in Australia. You need an accommodation provider for this who complies with the various DIBP criteria. This will also ease the acquisition of your student visa from the Department of Home Affairs in a hassle-free manner. This also requires you to be nominated for a relevant place in Australia. By doing so, you will assure the DoHA that you will stay there till you turn 18 or complete your course.
Optimize your educational assistance
Many Australian academic institutions in Australia offer special provisions to students who are less than 18 years. You can smoothen the application procedure of your Student Subclass 500 by utilizing these privileges. All you need to do is to visit their official site and click on the section of these student backups. Go through all the necessary rules and regulations pertaining to these aids for under 18 students. Choose the option which caters to your profile the most and optimize it in the best possible way.
Obtain the CAAW
One feasible way to make proper arrangements of your welfare and accommodation is by getting the letter of CAAW issued. The Confirmation of Appropriate Accommodation Welfare is basically issued by your academic institution. There are certain conditions which you need to meet properly to acquire your CAAW letter from your academic institute. These require your guardian to sign the under 18 student welfare agreement of your college/university.
What else?
You also need to stay in your nominated accommodation until you turn 18 years. You must also abide by the various Australian laws while studying and staying in Australia on your     student visa. You shouldn't also be involved in any sort of illegal activities while studying in Australia on your student visa. Apart from these, there are also some rules and regulations which you need to meet. By meeting each of these conditions effectively, you can get your CAAW letter issued.
Opt for a saving program
As an overseas student, you can also open a savings account in any of the Australian banks. The minimum age for this starts from 12 to 14 years. You can open this account in your name.  You also can open it in the name of your legitimate guardian or parent if you wish. This lets your parents or legal guardian communicate with the bank on your behalf. This way you can both manage your bank account without hampering your studies at all.
Know about  your work rights
Australia allows its overseas students to start working from 13 to 15 years onwards. This means that you will also be able to work in Australia while studying there. Apart from this, you will be allowed to work for not more than 20 hours a week during your semesters. On the contrary, you will be allowed to work for unlimited hours during your holidays. These rules also apply to offshore students who are above 21 years old.
Basic criteria to work in Australia
There are some conditions which you should comply with while working in Australia on your student visa. To begin with, at first you should obtain a Tax File Number or TFN from the Australian Tax Office. While working in Australia if you get $450 or above, then, you will become eligible for superannuation contributions.
What is Superannuation?
Superannuation in Australia is basically a pension program provided by companies to their workers. As a minor employee you are also eligible to get the facility of superannuation. You can either carry this amount with you when you return home. In the same way, you can optimize this fund post your retirement.
Fill out the international student Under 18 agreement
Your academic institute will require you and your legal guardian or parent to fill out the international student under 18 agreement form. This furthermore lets you apply for your Subclass 500 student visa effortlessly. This particular form requires certain pieces of information from you and your legal guardian or parent.
These include your birth details, nationality, passport number, valid email Id and your relation with your parent or legal guardian. You also need to provide your accommodation arrangement details.
Essential details from your legal guardian/parent 
As your parent or legal guardian, the person who is staying with you should provide some essential details. These require them to state his/her relationship with you. He or she also needs to state the imperative accommodation arrangements he/she has made for you. Your parents must also state that you will live in the accommodation approved by your college or university.
Issuance of CAAW letter
After this form has been filled out properly, your college/university will issue the CAAW letter. Then you can continue with the application process of your Student Visa 500 in a hassle-free manner.
Time to sign off!
The bottom-line is Australia offers all its overseas students to thrive academically even if they are below 18 years. As a minor student, you can study effortlessly in Australia with the student visa 500 to attain your dream career. To do that effectively, take all the factors into consideration given above and you can contact registered Migration Agent Adelaide for further assistance.
The following two tabs change content below.
Akshay Sharma
Hi! I'm Akshay Sharma. I'm a blogger at Imagination Waffle. I love to read and write about Fitness, Health & Lifestyle topics.
Latest posts by Akshay Sharma (see all)