A Beginner Guide to Buying Right Handbag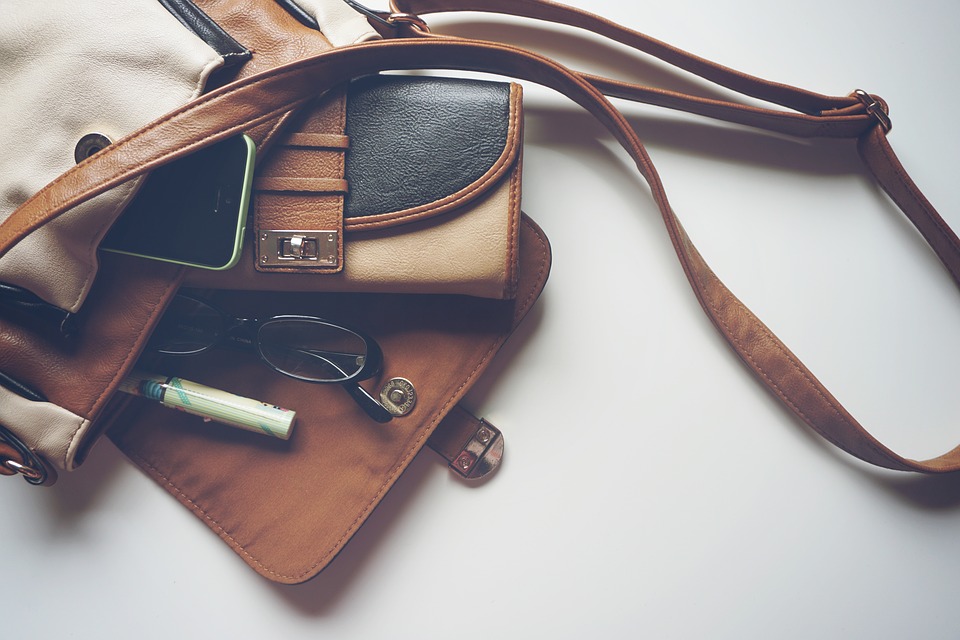 Handbags can talk a lot about you, your sense of style, personality and the kind of job you do as well. It is not surprising that when you walk on the street everyone makes an assumption based on how you look or carry yourself. Everyone has their own choice and taste but when buying ensure to follow these tips to buy the right handbag.
Choosing right handbag
Just like choosing the right dress for you, the handbag does require decision-based on budget and your taste. You have to follow your style instinct while buying a handbag.
You have to find a bag that not only looks good looking but also carries your essentials needed for the day.
Different bags with different purposes
Few bags are small in size, which is used just to match your outfit, they are best for parties and weddings whereas while traveling you require bags large in size as to make carrying things around easy for you.
Sometimes you need a bag to make a statement, like while going to the office you require classy work bags like satchel bags that can carry your laptop. A bucket bag is helpful when you are out with friends without focussing on organizing essentials. Attending a college fest you need a stylish backpack to make an impact on your friend with your chic look.
Then there are bags which are bought just for utility purposes, like shopping totes. They are the best to carry heavy items that are on your grocery list. Sling bags are the most essential when you need hands free while running errands.
Check whether the bag is fake, real or look-alike
While purchasing a handbag keep a tab on whether the bag is real or fake. A fake bag is a complete knockoff, whereas a look-alike design is inspired by a real designer handbag. A fake bag may come at a cheaper price but they lack quality and thus they lack durability. If buying an original handbag seems to be out of budget, you can go for buying look-alike bags.
Online shopping
These days online shopping has become quite convenient considering you can shop many brands just by browsing your computer or phone. You can explore as many as a brand you want without physically visiting the stores. Many online sites offer discounts that you won't get otherwise. There is an option of returning the bag in case you didn't like it. Also, you can go through reviews that other customers have posted about their experience.
We have listed three bags that you can use in multiple situations:
-office bag
Office handbags are ideally a work bag that has straps for carrying it around. They are quite spacious and large which makes it best for carrying your things around. You can choose different styles that you can start from Monday to Friday.
Choose basic solid colors, like the black or tanned or white color. They can match well with all your outfits. You can easily carry these bags with a strap or sling.
-sling bag
These bags can be really helpful, considering they can be carried hands-free by hanging on the shoulder or in crossbody style. They come in all shapes and sizes. From big to small, they are quite trendy, comfortable, stylish and useful. If you are running errands or you are with a child these bags can be perfect and highly functional for everyday tasks.
-clutches
Simply classy, elegant and sophisticated, these bags can add charm to your look. Attending a party, wedding or just an evening get together with friends or colleagues, you just can't get over these beautifully designed bags. Usually small in size they won't carry much of your stuff except a few basic things like money, phone, and lipstick. Many clutches come with compartments which gives you more space.
Conclusion
Keep in mind:
Always choose a bag that comes with both-looks and utility, so that it can be useful for you. A good quality designer handbag goes a long way.
Make sure that bag you buy is comfortable and not so heavy to carry it around.
It should come with pockets to keep your things organized.
For everyday carrying, carry something that looks versatile and relates to your outfit.
The following two tabs change content below.
Akshay Sharma
Hi! I'm Akshay Sharma. I'm a blogger at Imagination Waffle. I love to read and write about Fitness, Health & Lifestyle topics.
Latest posts by Akshay Sharma (see all)