7 Commercial Property Interior Design Ideas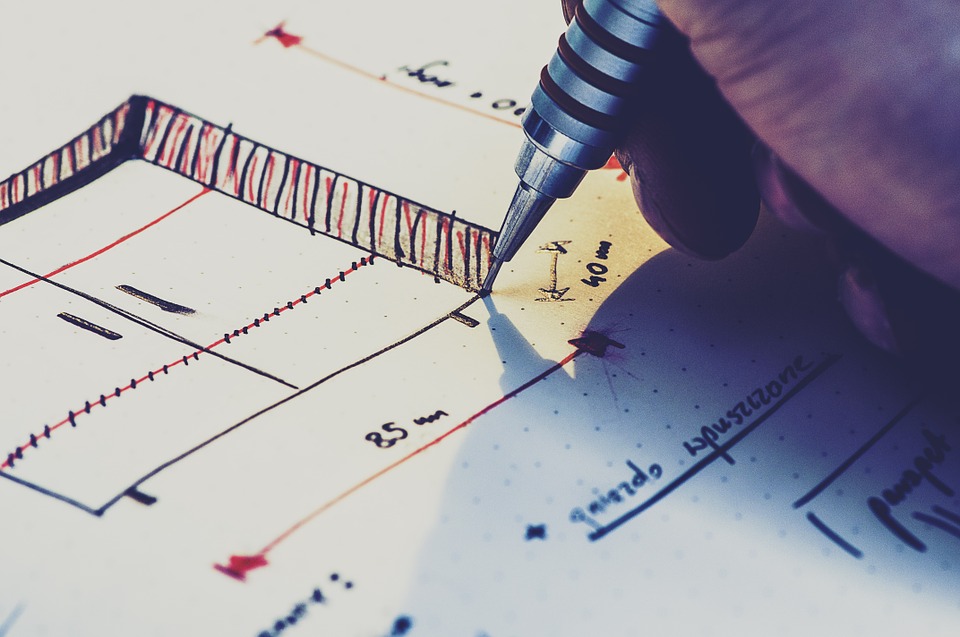 The inception of interior design for commercial properties like corporate offices and restaurants can be really challenging.  Space plays a crucial role in defining the design of the interiors as it has to be practical, appealing and cost-effective. With the industry trends getting more competitive with constant changes, your commercial spaces must maintain charm and beauty.
1. Neutral Colors
One of the most difficult tasks in styling a commercial space is choosing the perfect color palette.  Undoubtedly, colors will have a great impact on the general ambiance of your office. It is proven that bright and light-colored offices create positive vibes to the staff hence boosting their morale and efficiency. Pastel colors like aqua, lavender, and light greens are said to set a relaxing feel. Neutral colors such as light grey tend to be also soothing on the eyes.  Note that greys and beiges have the tendency to be plain and boring.  To avoid your space looking dull, you can add a pop of color to put life and energy in your office.
2. Large-scale Geometric Patterns
Get big on geometric patterns as small-scale patterns are a thing of the past.  The current trend in commercial interior design takes on the bold, large-scale patterns.  You will be surprised as to how large geometric prints in your office will thrill your clients and visitors.  More so large geometric patterns will liven up your minimalistic commercial spaces when matched with glamorous bold colors like gold and brass. Trust that the experts in interior designing cannot be more excited with this versatile trend.
3. Practical Furniture
Finances play an important role in designing your commercial property as your interior designer will map our his vision based on your allotted budget.   When shopping for pieces of furniture for your office, consider the comfort and quality that they can serve your employees and customers.  Furniture that is ergonomically designed is the most preferred and highly recommended nowadays.  Chairs with adjustable armrest and standing height desks are few of the products that are patronized due to their flexibility and convenience.  You will never go wrong with quality when you choose furniture pieces that are made of wood.
4. Social Space
All work and no play will result to bored, lazy employees. Be innovative and think of ways to liven up your workforce in between their demanding jobs. Interestingly, London offices are offering a great way for their employees to socialize. Jimmy's Iced Coffee offices have skate ramps and trampolines. Weekly skate evenings are scheduled for employees to unwind. Another chic office in London is that of Ticketmaster.  Who would think of putting an indoor slide, board games, and  Xbox to unleash the creative side of the company's staff?  Corporate employees will really feel appreciated for such wonderful delights.
5. Take the Outdoors Indoors
Commercial real estate agents like Karanja highly recommends the power or bringing outdoors indoors.  To create a refreshing, summery vibe, you might consider putting benches, garlands, and plants as office decor.  Such relaxing display creates a positive, welcoming environment that will not only beautify your commercial spaces, they will also cast away the anxiety and stress within the workplace.  Another brilliant idea to boost your office's interior design is to have a breathtaking view of the countryside by installing huge glass panels on one side of the office.
6. Layered Lighting
Lighting greatly affects the interior design of commercial spaces.  It helps define your space and the mood of your brand. In choosing the right lighting, consider that the materials are sturdy, efficient, safe and durable.  Having a mix of natural and ambient lighting sources makes an awesome choice.  The combination is not overpowering and is light on the eyes and can blend with the theme of your design.
7. Open Workspaces
In a fast-paced environment inside the office, workers tend to interact often and direct, constant communication is becoming more relevant. Instead of dividing employees by a cubicle, the modern trend for commercial interior design is a more engaging and open workspace layout.  This way, collaboration among the staff and management are getting easier and efficient.  Circular workstations and desks with transparent panels are increasingly becoming effective and popular for better communication and share of ideas and skills.
About the writer:
Elena is famed for her knowledge and skills in the real estate industry.  Her 7 years of experience in commercial real estate made earned her the title as the efficient branch manager of Karkanja property developers. During her leisure time, she enjoys reading books and relaxes through diving.
The following two tabs change content below.
Akshay Sharma
Hi! I'm Akshay Sharma. I'm a blogger at Imagination Waffle. I love to read and write about Fitness, Health & Lifestyle topics.
Latest posts by Akshay Sharma (see all)