2018 Audi R8 Convertible Ironman Loves Cheaper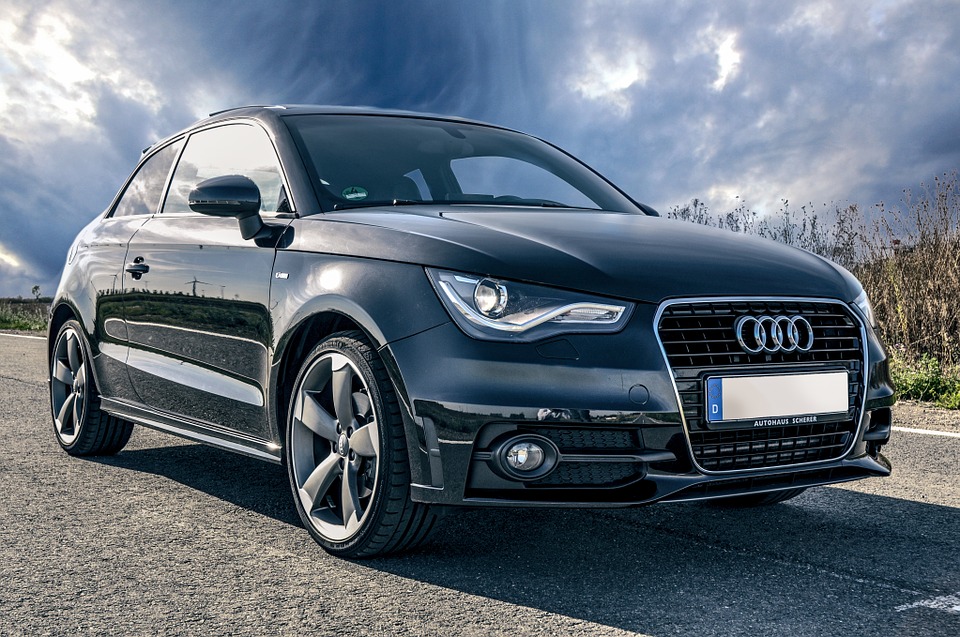 Having appeared in multiple Marvel movies as Tony Stark's choice of ride, the R8 has steadily and subtly made its way into a lot of hearts. Audi R8 shares its engine as well as the underlying structure with the Lamborghini Huracan. The 7-speed dual-clutch automatic transmission is more than capable of delivering superb performance as well as allowing to roam freely around towns at low speeds. 2018 Audi R8 price starts from about $177,000 for the convertible variant, which is quite a bargain when you consider that the Huracan convertible starts at $219,780.
What's Likable about this car:
Comfortable, poised ride quality
High-revving V10 engine
Standard all-wheel-drive
Smooth 7-speed, dual-clutch transmission
Upscale interior
What's not so likable:
Lacks several of Audi's latest advanced driver safety aids
Narrow and not-so-comfortable shell seats
Non-availability of Audis latest driver safety aids
Limited storage inside the cabin
No manual transmission on offer now
What's New in the 2018 model compared to the 2017 model:
Black Optic Package
New 20-inch 10-spoke alloy wheels
Trim Levels
2018 Audi R8 Convertible comes in two trims: R8 and R8 Plus. The latter is a performance-oriented trim that offers a tuned engine for further power. It offers more power and less weight but lacks some degree of ride comfort. Both have dozens of features at their disposal.
The R8 comes with 18-way power-adjustable seats with pneumatic side and leg bolsters, 19-inch wheels, a microfiber suede headliner, automatic high beams, and illuminated door sills. Other notable features include a fixed sports suspension, a rearview camera, and keyless entry.
Optional features available for the R8 includes additional interior trim and upholstery choices, 20-inch wheels, decorative inlays, other wheel options, a variable ratio steering system, carbon-ceramic brakes, and laser-enhanced LED headlights.
The R8 Plus adds a stiffer tuned suspension that lacks the adjustable dampers, carbon-ceramic brakes, and laser headlights. For optimizing performance, R8 Plus features a smaller gas tank, a 5-speaker sound system, and racing-style seats lacking backrest-angle adjustment.
Driving
Although both the R8 and R8 Plus trims are powered by the same 5.2-liter V10 engine, the generated output is different. The same engine produces 532 horsepower and 398 lb.-ft. of torque in the R8 but hikes that output to 602 horsepower and 413 lb.-ft. of torque in the R8 Plus trim.
The R8 Convertible features the 7-speed dual-clutch automatic transmission paired with the all-wheel-drive system for power distribution. The Audi R8 perfectly meets all the performance expectations that one can have from an exotic Supercar.
The 2018 iteration succeeds in delivering lightning fast acceleration and unflinching handling. Audi R8 Plus shoots to 60 MPH in mere 3 seconds. The Supercar is excellent to gauge its limitations as well as enjoying a drive when not pushing it to the limits.
Thanks to the standard carbon-ceramic brakes, Audi R8 Plus is able to come to a complete halt at a distance of only 97 feet when decelerated fully from 60 MPH. The steering is light and effortless to use, without compromising the feel and feedback. The ride quality is surprisingly supple as well, which is quite surprising for a Supercar.
Interior & Infotainment
The, interior of the R8 Convertible combines classy Audi design with modern technology resulting in a thoroughly exceptionally well-built modern Supercar cabin. The seats are perfect for average-sized occupants and great, nonetheless, for bigger individuals.
Audi R8, especially the 'Plus', sacrifices inner space for performance, which is an acceptable trade-off for a Supercar. The driving position is excellent for aggressive driving but not so much comforting for casual driving. Narrow front roof pillars offer decent visibility though.
The 2018 model comes with the powerful, segment-leading MMI infotainment system. Both Android Auto and Apple CarPlay integration are supported, and the system is very intuitive to use in itself.
Safety
Audi R8 is not crash tested by the NHTSA and IIHS. Even though it makes it difficult to gauge the safety factor of this car, the R8 comes with the anti-lock brakes and multiple airbags in order to keep its occupants safe. Stability control and seatbelt pretensioners are also available in the sports convertible.
The 2018 model also comes equipped with a security system that anticipates and detects unwanted vehicle intrusion. Moreover, the Audi Supercar features an ignition disable device that disables the engine to start if a duplicate key is inserted in the keyhole.
Verdict
The 2018 Audi R8 Convertible delivers excellent performance to enthrall even the most seasoned drivers. The exotic Supercar brings a comprehensive combination of robust all-wheel-drive, fully adjustable seats, and fine-tuned standard adaptive suspension to the table. There is no compromise of any kind in terms of performance and feature, and yet this car retails for a much lower price than a similarly specced Lamborghini Huracan. If you like a steal-deal, then you'll absolutely love this one.
The following two tabs change content below.
Akshay Sharma
Hi! I'm Akshay Sharma. I'm a blogger at Imagination Waffle. I love to read and write about Fitness, Health & Lifestyle topics.
Latest posts by Akshay Sharma (see all)